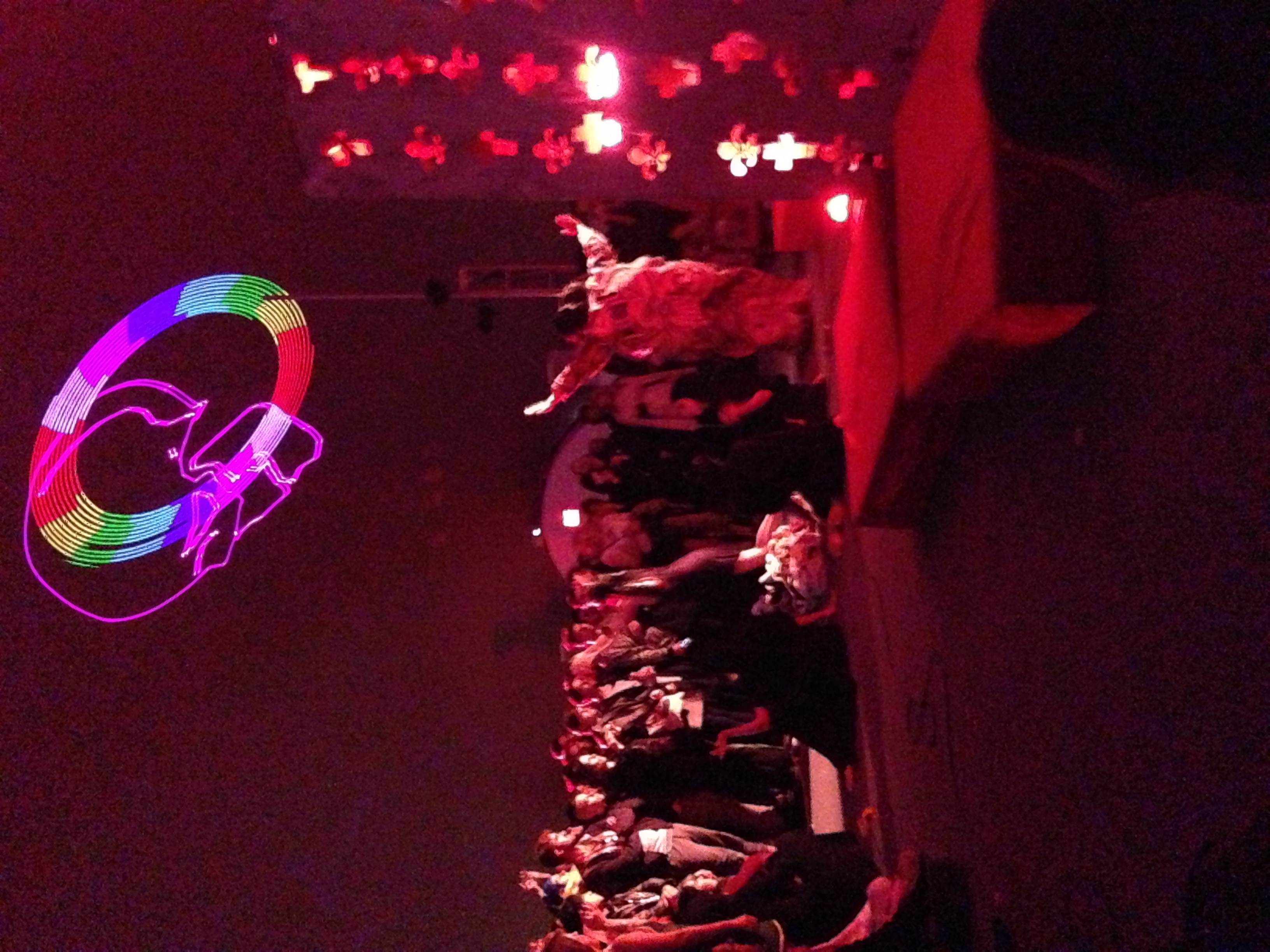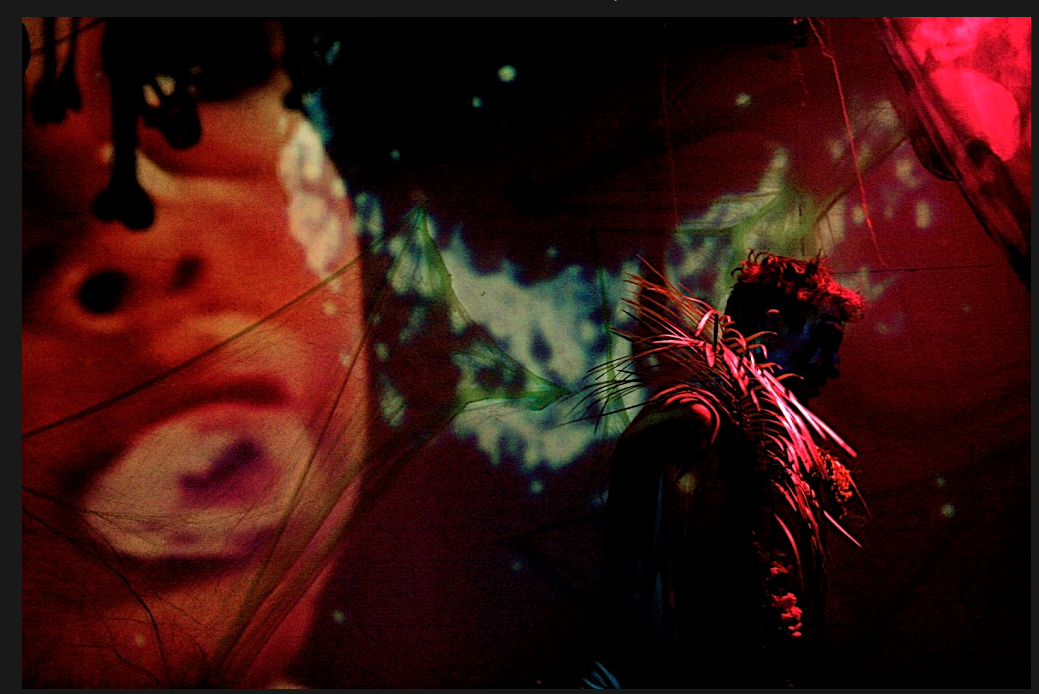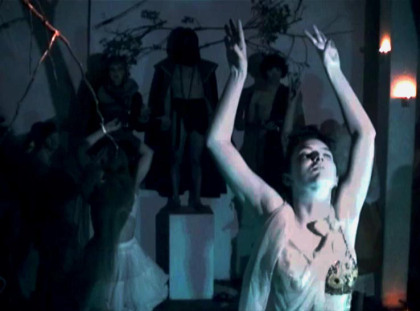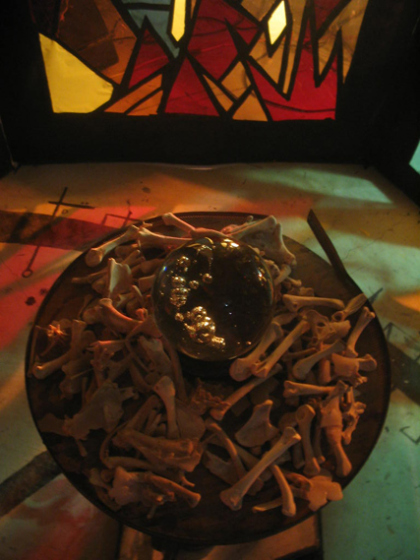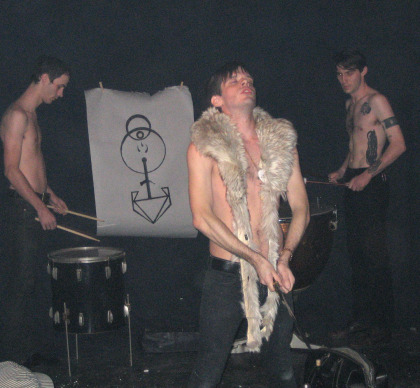 THE MAGAZINE SESSIONS: red, yellow, lime, pink, lavender, green, scarlet, lavender, scarlet, green, lavender
Serpentine Sackler Gallery, London. In collaboration with Christian Holstad. Curated by Hans Ulrich-Obrist & Milovan Farronato. Featuring Erin Ellen Kelly & Scoli Acosta. Score by Martin Maugeais & Tara Jane O'Neil.
THE WAY AND THE BODY
Institute of Contemporary Arts, Philadelphia. November 2016. In collaboration with Raul De Nieves and Monica Mirabile featuring FLUCT: Sigrid Lauren, Tara-Jo Tashana, Kathleen Dycaico; with narration by Chiara Fumai. Curated by Anthony Elms.
THE TREE OF LIFE
Mycorial Theater Symposium, Fiorucci Art Trust. Rabka, Poland. October 2015. Curated by Milovan Farronato & Paulina Olowska. Sound Design by Billy Burbank, Narration by Maya Hardinge, featuring Chiara Fumai.
THE BIRTH OF TRAGEDY
Museum of Art and Design, NYC. September 2014.
In Collaboration with Raul de Nieves. Live score performed by Drew McDowall (Coil, Psychic TV).
BRING ME INTO HIS CHAMBERS
New York University, January 2014.
In Collaboration with Raul De Nieves. Narration by Maya Hardinge.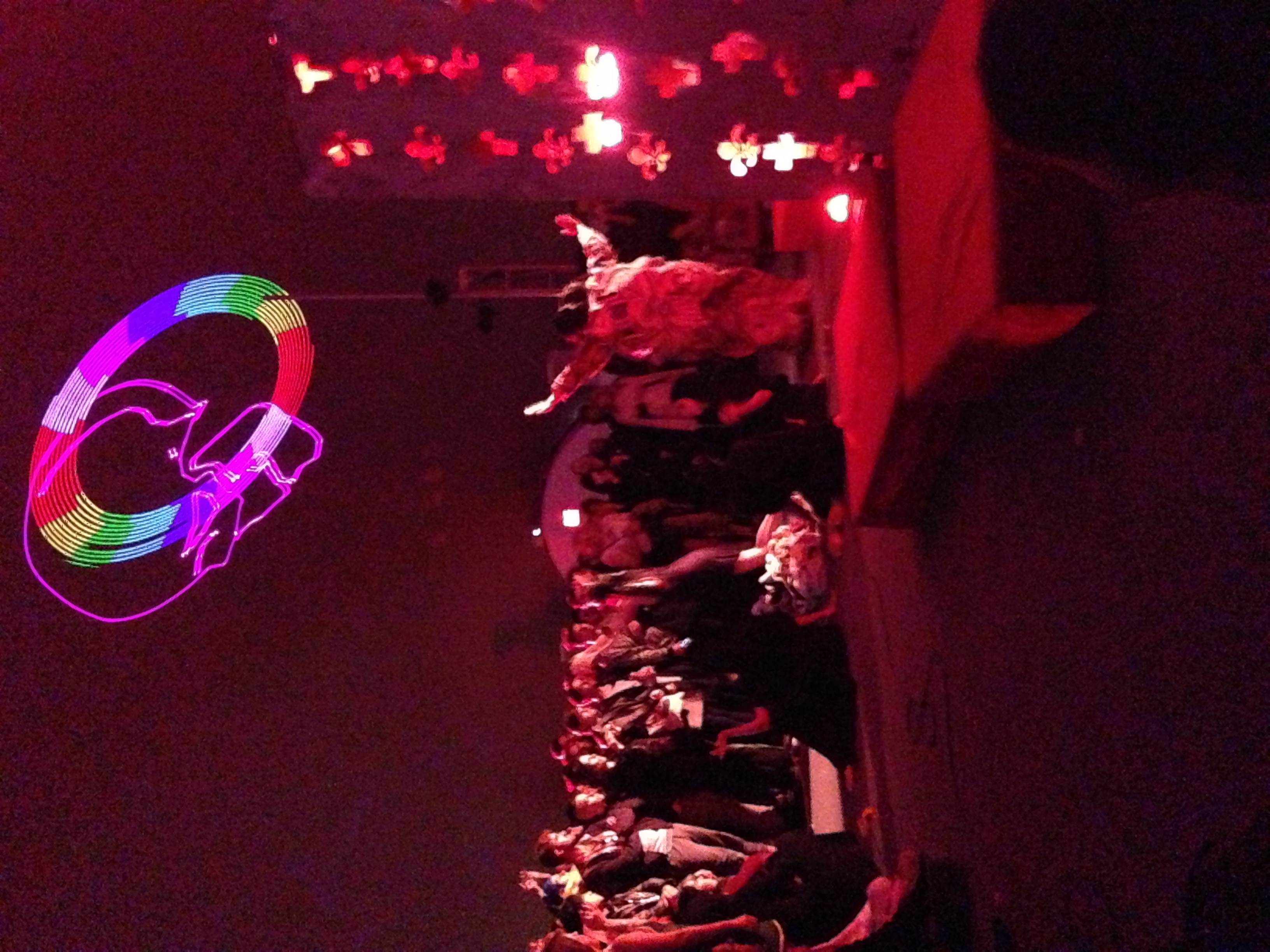 TEMPLE OF THE NINE MUSES
MoMA PS1, April 2014.
Bunkerweltanschauung (Bunker ideology), curated by Gavin Russom.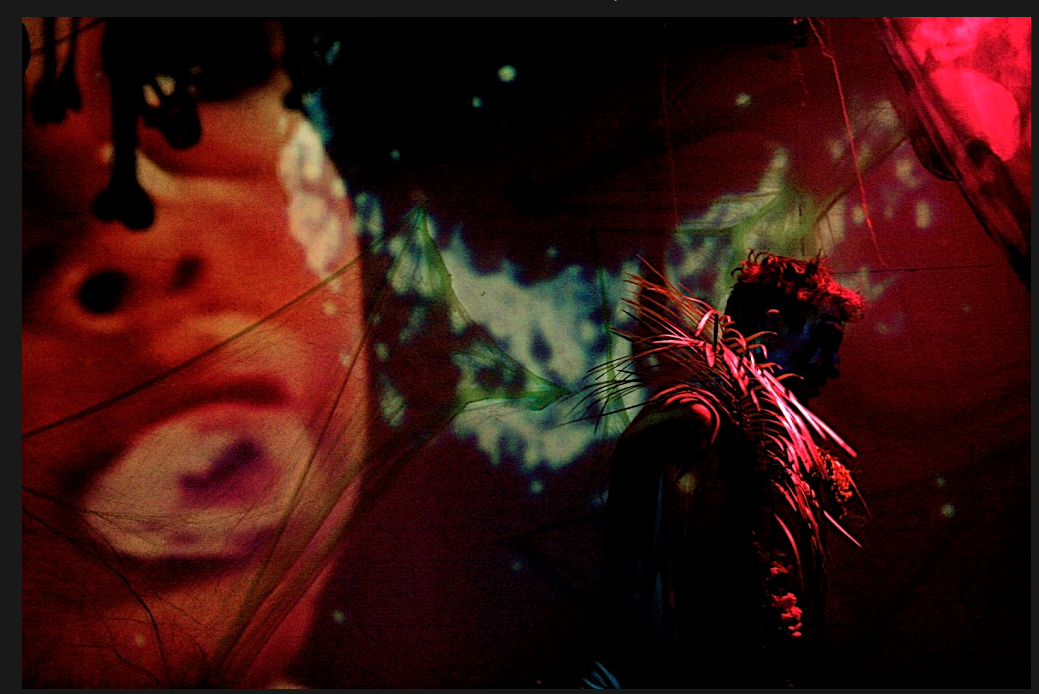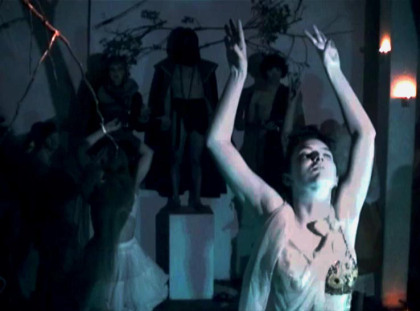 Hymns of Metatron
Hymns of Metatron was performed at Live With Animals Gallery in December 2009. Live score was provided by Golden Triangle. Featured performers were Minka Sicklinger, John Russel, Danny McKernan, Alex Porta, Alta Finn, Stephanie Witt, and Alix Brown. Choreography by Alta Finn. Stills taken from video by Timothy Woods Palma.
HANDMAIDENS OF THE GRAIL
Handmaidens of the Grail was performed at Secret Project Robot Gallery in August 2009 for the record release of the new EP by Maya entitled "Y." It was an Arthurian themed performance of death and sacrifice.
HELIOGABALUS
Heliogabalus was performed at the OTK event curated by Brian Kenny and Gio Black Peter at Starr Space in Brooklyn, July 2009. Featured performers were Danny McKernan, Richie Rennt, Tom Delaney, Alex Porta, John Russel, Laura Williams, Christiana Key, Alta Finn, Stephanie Witt, and Alice Cohen. Choreography by Alta Finn and Micki Pellerano.
THE ELUSINIAN MYSTERIES
"Pieter Schoolwerth of Wierd Records asked me to do a performance at his weekly party which usually features bands. The noise band Skin Drink provided a superb live score. It started out as a tribute to the Crowley-Neuburg-Waddell interpretation of what may have occurred in the Hermetic Mystery Schools of Ancient Greece. But it quickly evolved into an interpretation of ancient Gnostic Texts combined with a ritual to conduct their immense power. Elements of Hermetic and Templar lore were also incorporated."
The cast: Laura Williams (Pistis Sophia); Alex Porta (Baphomet), Tom Delaney (Ialda Baoth), Stephanie Williams & Carly Rabalais (Handmaidens), Jessica McCullough (A Sorceress), Daniel McKernan (An Alchemist) Micki Pellerano (Hermes Trismegistus), and Beverly Hames (A Destroyer Goddess).
KNYF HYTS FIRE INVOCATION
Fire invocation incorporating themes from Scottish Rite Freemasonry and 1960's pop. Alix Brown and Marissa Johnson are the lovely ladies pictured here.
THE EUMENIDES
This was a very large-scale ritual, a procession of dead souls in purgatory led out of a labyrinth by a minotaur god. A priestess (Alix Brown) led the procession which was tethered back by the three fates (Stephanie Witt, Stephanie Williams, Laura Williams) who were bound to each other by giant cords.
RITES OF AKKADIA
This marks a point at which the performances got a little less ritual-oriented and more like small pieces of theater.
KAMEA OF VENUS (IN FURS)
Performed for a summer group show at Moti Hasson Gallery.
This ritual was an invocation of the goddess Venus and we chose to re-create the myth of the birth of Venus by simulating a castration ritual.
K-Holes provided a live score for this piece.
PALEOLITHIC RITE OF THE HUNT
A rite of passage and tribute to the earliest ritual-based performances.
Sean Ragon and Andrew McNey played drums again for this one.
THE RITE OF SOPHIA'S FIRE
An appeal to the Gnostic deity Sophia for wisdom and fortification.
ENOCHIAN CHRYSALIS
This was a ritual in which we invoked an Angel loosely based on the system of Enochian Magic developed by John Dee and Edward Kelley in Elizabethan England. It was for the opening of a group show at Newman-Popiashvili Gallery in Chelsea.
Alice Cohen and Sean Ragon provided live score.
MASONIC INITIATION RITE (FOR BASTILLE DAY)
For Jonathan Toubin and Vashti Windish's had asked me to do a performance for Bastille Day. Ian Svenonius suggested we incorporate Masonic themes as he had recently been reading about Masonic conspiracies involved in the French Revolution.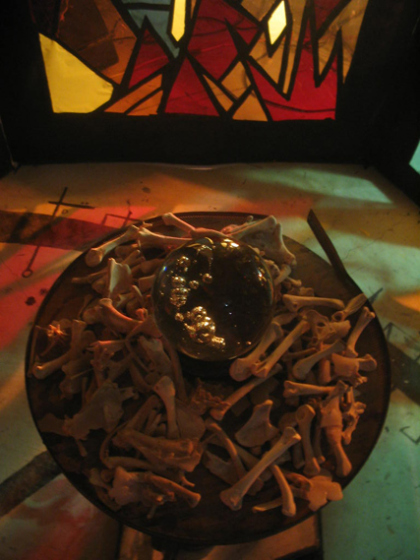 GNOSTIC TEMPLE
Installation piece with Raul de Nieves for theDumbo Arts Under the Bridge Festival curated by Omar Lopez-Chahoud. Composed of a chapel of stained glass windows and the assembly of an entire garden for the exterior and a lunar talisman to hang from the sky.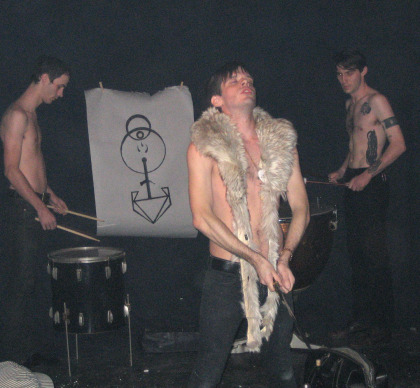 CHAOS RITE TO FREYA
This ritual was an appeal to the Love Goddess inspired in part by Barbet Schroeder's film La Vallee. Bread, wine, and cannabis were shared by the performers and passed around the audience. Blood, semen, scarification, nitrous oxide and ecstatic dance were employed.
BLACK MASS
"The Black Mass of June 6th 2006 (6/6/06) was my first public performance piece that originated as an idea as a public ritual. I asked my friend Sean Ragon of Cult of Youth (this was to be our first collaboration of many) if he would be interested in performing a ritual based on the Black Mass depicted in J.K. Huysman's novel La Bas in observance of the date 6/6/06.
Our friends, Bellmer Dolls, were playing a show that night at Galapagos and were kind enough to include our performance onto their bill."